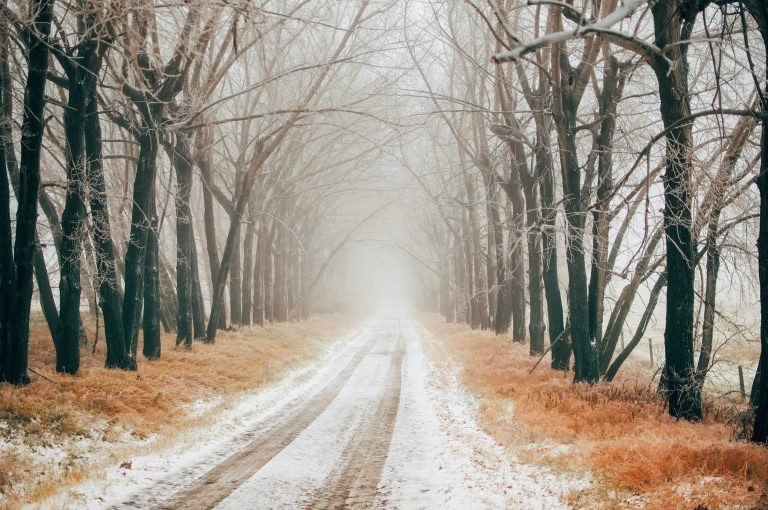 Winter driving can be hazardous, especially in regions where seasonal snow and ice are known to significantly impact travel.
But additional preparations can help you travel safely and equip you to deal with roadside winter emergencies.

Maintain Your Vehicle
Check the battery, tire tread, and windshield wipers, and keep your windows clear. Be sure to put no-freeze fluid in the windshield washer reservoir, and to check your antifreeze.

Items to have in your vehicle. 
You can purchase roadside emergency kits for retailers, or pack your own. They make great gifts this time of year and are essential for preparedness.
A flashlight, jumper cables, abrasive material like sand for traction, shovel, window scraper, warning devices (like flares) and blankets. For long trips, add food and water and medication.
If you get stuck or your car won't start.
Don't panic. That's a waste of energy and it doesn't help you out of the situation.
Stay with your car, don't over exert yourself, and put bright markers on the antenna or windows.
If you're stuck but the vehicle is fully functioning, check and clear the exhaust pipe and run the vehicle just enough to stay warm.

Plan Your Route:
Check the weather ahead of time, and pay attention to changing travel conditions.
Allow plenty of time to make the trip, preferably in daylight, be familiar with maps and directions, and let others know your route and arrival time.
In addition to these tips, protect yourself by buckling up and using child safety seats properly.