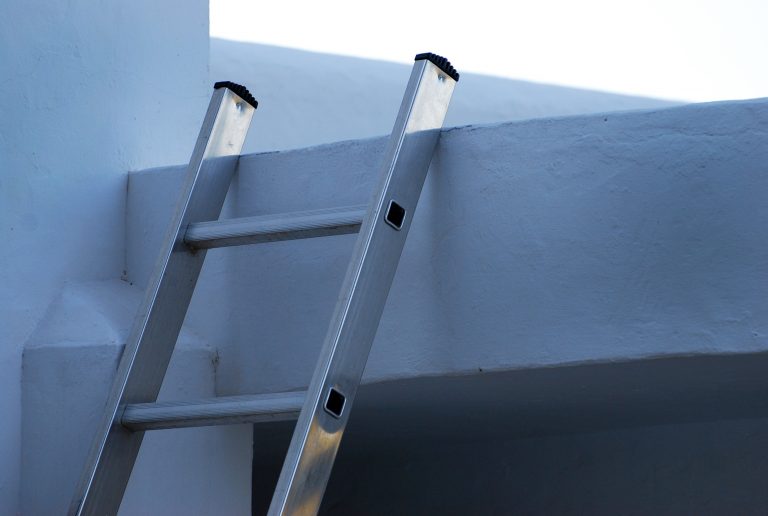 Each year in the U.S., falls from ladders result in more than 160,000 injuries and 300 deaths.
Those numbers are unacceptably high, because with a little education on proper use, those figures could be much lower.
So, let's cover some overlooked basics for ladder safety:
Inspect the ladder before using it to make sure it's in good condition
Make sure the base of the ladder is level and secure
For every 4 feet in height, set the ladder's base 1 foot out from the wall – this simple ratio eliminates the risk of falling backward
Ensure the ladder is extended a minimum of 3 feet above the landing place, for an easier, safer exit
Secure the top of the ladder to the landing place
Don't stand on the top two steps, or above the highest standing level recommended by ladder's manufacturer
Carry tools in a tool belt, not in your hand
Keep at least 3 points of contact when working on ladder (either 2 hands and 1 foot, or 2 feet and 1 hand)
Wear flat, closed-toe shoes with non-slip soles 
Always face the ladder when climbing up or down
Well, please remember the statistics next time you're pulling out the ladder, take these tips to heart, and share them with others—we can reduce the number of accidents through awareness.