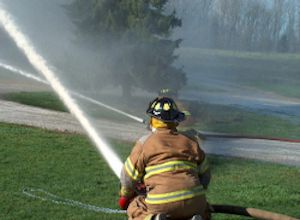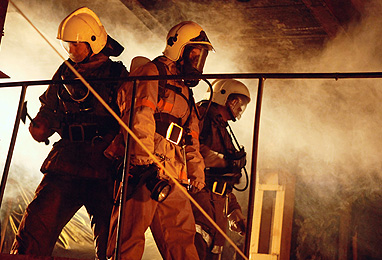 CAN YOU SEE YOURSELF DOING THIS?
The Westport Community Volunteer Fire Department consists of volunteer personnel that respond to emergencies and work hard to prevent emergencies before they happen through fire prevention education. Few jobs offer you the chance to save a life, but as a volunteer firefighter, you could be called upon to do so at a moment's notice.
The men and women that make up our Department share a common interest – the desire to help others in need.
But, to be a good firefighter, you will need more than just a desire to help people. You will also need courage, dedication, enthusiasm, and a willingness to learn new skills and face new challenges.
Our volunteers care for all lives! Take the step and join now. YOUR COMMUNITY NEEDS YOU!
For more information, come into the fire station or email us using our convenient electronic contact form.
MINIMUM QUALIFICATIONS:
You must be 18 years of age and live in Westport

Must have a valid Indiana Driver's License

Must have Auto Insurance

Must pass a background investigation

Must complete training classes

Must be in good physical condition

Must have a GREAT ATTITUDE!!!